- USER MANUAL -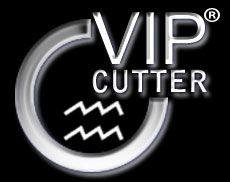 S.D.5 ŞAFAK Kullanım Klavuzu için lütfen tıklayın.
S.D.7 HUMMER Kullanım Klavuzu için lütfen tıklayınız.
WE ONLY HAVE TURKISH USER MANUAL
Vip Cutter Sample & Swatch Cutter
1) In order to cut fabric smothly and to get best result from Vip Cutter, we recommend you use the specially produced Vip Cutter Table. If you did not obtain one, please make sure tocarefully & ecurelly assemble Vip Cutter onto the table that will be use. If not, problems may ccur whilst cutting the fabric.
2) Before cutting fabric, please makesure that there are no metal object underneath the fabric ( eg staples etc...)
3) After placing the fabric onto the ctting ground, please turn on the laser. The laser will determine the place to be cut with a line.
4) Please push Vip Cutter's front handle down strongly and move the knife handle back & forth. If sufficient pressre is not applied, fabric underneath may not be cut. It is therefore necessary to rpeat this precess for fabric. Thicker than 0,5 cm.
5) When using Vip Cutter, please make sure that it doesn't slip & fall out of your hand. This could couse problems with the laser.
It is required that the user's manual is read and that the necessary warnings are explained to first time user's.
Kartela Kesim Makinası ve Makası, Kartela Kesim Makinaları Swatch Cutter, Kartela Kesim Makinaları, Kumaş Kartela Makinası, Kartela Giyotin Kesme, Bileme, Kartela Kesme Makina Fiyatları